The AgeWell Atlanta Story
One of the most common calls the senior care experts at AgeWell Atlanta receive is from an adult tasked with the tremendous responsibility of helping with elderly parents. Doctors' appointments. Transportation. Groceries. Socialization. Isolation. The stress on seniors, their adult children and other caretakers can be beyond challenging.
AgeWell Atlanta was created with a mission to offer assistance for senior adults in the Jewish community to "Age Well" through improved independence, quality of life, and social connection. Through a unique collaborative partnership of four Atlanta Jewish agencies, AgeWell Atlanta is able to provide expert advice, guidance, and a unique depth of experience and offerings.
Through its centralized concierge platform, AgeWell Atlanta makes the process easier, less stressful, and most importantly, a happier, healthier, better life for those we love.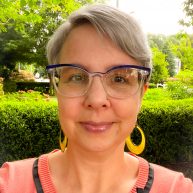 Jennifer L. Curry, MPH, CIRS-A
Manager
Jennifer L. Curry
Jennifer L. Curry, MPH is the Manager for AgeWell Atlanta, an innovative collaboration between Jewish HomeLife, Jewish Family & Career Services, the Marcus Jewish Community Center, and the Jewish Federation of Greater Atlanta. Jennifer has served in this role since the official launch of the program in 2019. Jennifer is a subject-matter expert in aging services who has worked in the Atlanta area for over a decade. Jennifer started her career in the Aging Division of the Atlanta Regional Commission (ARC), which serves as the Area Agency on Aging and Aging and Disability Resource Connection for the Atlanta region. Following that, Jennifer served as the Director of Georgia's Older Driver Safety Program, returned to ARC to serve as the Health & Wellness Coordinator for the region, and then provided assistance to skilled nursing facilities as an advisor for Georgia's Quality Improvement Organization (QIO). Jennifer holds a master's degree in public health from Emory University's Rollins School of Public Health and a Certificate in Aging from Boston University's Institute for Geriatric Social Work. Jennifer is a certified Information and Referral Specialist in Aging (CIRS-A), a member of the American Society on Aging, and a Board Member of the Georgia Gerontology Society. She originally hails from Ohio but has lived in the Atlanta area for the last twenty years. She is an avid birder and cat lover.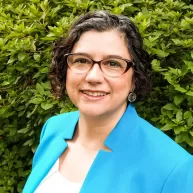 Jessica Dugan, MSW, PMP
Information and Referral Concierge
Jessica Dugan
As the Information and Referral Concierge for AgeWell Atlanta, Jessica Dugan is the compassionate voice on the end of the other end of the line. Jessica has been serving the community for over 20 years by providing supports, guiding families through difficult situations and connecting with stakeholders in the community. Previously, Jessica has worked with families through the school systems in Illinois. In Georgia, she has engaged stakeholders across the state to provide training in diabetes education for older adults and activated communities to coordinate services. She currently serves as the Immediate Past Chair of the Georgia Diabetes Coalition. She graduated from the University of Illinois with a master's degree in social work and received her Program Management Certificate from Emory University. Jessica is excited to be able to help families connect to the services they need with warm handoffs to the partner agencies. With her own experience as a caregiver, Jessica states "the best part about my job is hearing the relief in people's voices when they know that someone is truly listening and can help."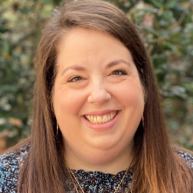 Ashley Maloy, LMFT
Neighborhoods Manager
Ashley Maloy
AgeWell Atlanta Neighborhoods Manager
Ashley received a bachelor's degree in psychology from the University of Georgia before completing her master's degree in marriage and family therapy at Appalachian State University. She is currently a Licensed Marriage and Family Therapist (LMFT). After graduation she volunteered with older adults in Atlanta and served for seven years as the Resident Services Coordinator at The Cohen Home Assisted Living in Johns Creek. As the AgeWell Atlanta Neighborhoods Manager, Ashley plans social programming for seniors aging in place. She also manages and distributes grant funding to help support older adults with subsidized assistive devices, home safety evaluations and home repairs. Ashley is native to Atlanta and loves her work with older adults. She enjoys reading and spending time with her 6 year old daughter.