The AgeWell Atlanta Story
One of the most common calls the senior care experts at AgeWell Atlanta receive is from an adult tasked with the tremendous responsibility of helping with elderly parents. Doctors' appointments. Transportation. Groceries. Socialization. Isolation. The stress on seniors, their adult children and other caretakers can be beyond challenging.
AgeWell Atlanta was created with a mission to offer assistance for senior adults in the Jewish community to "Age Well" through improved independence, quality of life, and social connection. Through a unique collaborative partnership of four Atlanta Jewish agencies, AgeWell Atlanta is able to provide expert advice, guidance, and a unique depth of experience and offerings.
Through its centralized concierge platform, AgeWell Atlanta makes the process easier, less stressful, and most importantly, a happier, healthier, better life for those we love.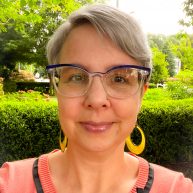 Jennifer L. Curry
Program Manager
Jennifer L. Curry
Jennifer L. Curry, MPH is the Manager for AgeWell Atlanta, an innovative collaboration between Jewish HomeLife, Jewish Family & Career Services, the Marcus Jewish Community Center, and the Jewish Federation of Greater Atlanta. Jennifer has served in this role since the official launch of the program in 2019. Jennifer is a subject-matter expert in aging services who has worked in the Atlanta area for over a decade. Jennifer started her career in the Aging Division of the Atlanta Regional Commission (ARC), which serves as the Area Agency on Aging and Aging and Disability Resource Connection for the Atlanta region. Following that, Jennifer served as the Director of Georgia's Older Driver Safety Program, returned to ARC to serve as the Health & Wellness Coordinator for the region, and then provided assistance to skilled nursing facilities as an advisor for Georgia's Quality Improvement Organization (QIO). Jennifer holds a master's degree in public health from Emory University's Rollins School of Public Health and a Certificate in Aging from Boston University's Institute for Geriatric Social Work. Jennifer is a certified Information and Referral Specialist in Aging (CIRS-A), and a member of the American Society on Aging.  She originally hails from Ohio but has lived in the Atlanta area for the last twenty years. She is an avid birder and cat lover.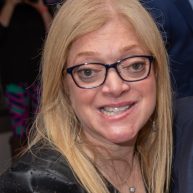 Lauri Cohen
Information and Referral Concierge
Lauri Cohen
Lauri Cohen is one of the compassionate voices on the end of the other end of the line at AgeWell Atlanta. She is here to guide older adults and family caregivers through the challenges of aging.  She spent 14 years working in the Jewish community in various roles, including Health Care Lobbying, Governance and Community Engagement consulting for Jewish Federation of North America. At the Jewish Federation of Greater Atlanta, Lauri worked as the Community Camp Ambassador to help families identify meaningful and affordable Jewish sleep away camp options.
She received her Master's in Social Work from Washington University in St. Louis, specializing in Geriatrics and Jewish Communal work. Lauri lives in Dunwoody with her husband, Alan, and two teenage daughters, Emily and Abby.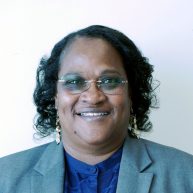 Darlene Prince
Information & Referral Concierge
Darlene Prince
Darlene's career experiences include over 30 years of service – in both Illinois and Georgia – in medical case management for the HIV/AIDS infected and affected population; foster care; serving the Intellectually & Developmentally Disabled population; and mass incarcerated individuals. In addition, she currently serves as a board member for The Center for Youth & Family Solutions-CYFS in Illinois, and as board co-chair of a 501c3 Georgia non-profit entitled THE RE-ENTRY CONNECTION INC. – where, for the past 12 years, she has assisted in the mentoring of formerly and currently incarcerated women. Darlene says living a life of service for impoverished, vulnerable, and diverse communities has taught her that all life has worth, and that all persons deserve to be treated with dignity and respect. Darlene attempts to instill hope and a greater sense of pride in each person she meets as they try to survive life's challenging journey.
Darlene is a mother of two and grandparent of five, currently residing in Powder Springs, Georgia, with her daughter, three grandchildren, and a Shih Tzu named Astro.  
Looking back over her life, Darlene would say her proudest moments have been in the parenting of her children and grandchildren while acquiring her B.A. degree from Western Illinois University; Master's Degree in Human Services from Capella University with a specialization in Social and Community Services; and now pursuing her Ph.D. Darlene has NHA: Certification in Billing, Coding & Medical Terminology Specialist and a Certificate in Aging and Gerontology.
Some of her hobbies include playing darts, traveling, and gardening.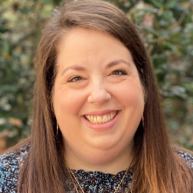 Ashley Maloy
Neighborhoods Manager
Ashley Maloy
AgeWell Atlanta Neighborhoods Manager
Ashley received a bachelor's degree in psychology from the University of Georgia before completing her master's degree in marriage and family therapy at Appalachian State University. She is currently a Licensed Marriage and Family Therapist (LMFT). After graduation she volunteered with older adults in Atlanta and served for seven years as the Resident Services Coordinator at The Cohen Home Assisted Living in Johns Creek. As the AgeWell Atlanta Neighborhoods Manager, Ashley plans social programming for seniors aging in place. She also manages and distributes grant funding to help support older adults with subsidized assistive devices, home safety evaluations and home repairs. Ashley is native to Atlanta and loves her work with older adults. She enjoys reading and spending time with her 6 year old daughter.