At AgeWell Atlanta, we are so proud of our passionate and knowledgeable concierges, who help countless aging adults and their families every year with information and referrals to the resources they need. And we are so excited to introduce our newest team member, Darlene! As a bonus, we will also be introducing her adorable dog, Astro!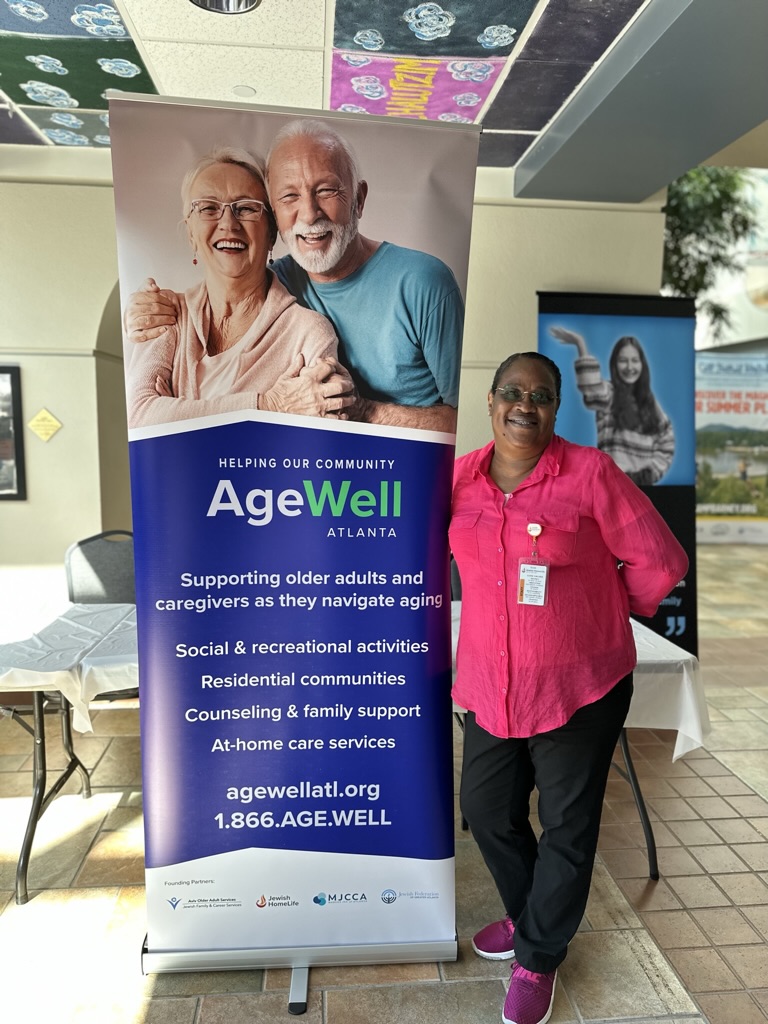 Darlene is a native of Illinois and comes to AgeWell Atlanta with a rich background of helping those in need of all ages, starting with her work in the foster care system. As a Case Manager, she championed for children in the foster system from the ages of birth to 18, before moving to Atlanta in 2007 to work with AID Atlanta. During her time there, she helped provide resources and empower those of all ages affected by HIV/AIDS.
"During this work, I learned about all the types of resources that there are in the area to service the population in Atlanta that needs extra assistance," Darlene said. "I helped them with referrals and applications to access medication, affordable housing, counseling, and more."
And her resource knowledge only helped her further when she found the opportunity to join the AgeWell team as an Information & Referrals Concierge. Darlene calls the opportunity a "perfect work life balance fit."
"I have always wanted to lead the way in helping people as they grow older, and even grow older alongside them," Darlene said. "It's a perfect fit and I love what I am doing. I love answering the phone calls, assessing each person's unique situation, and guiding and supporting them the best way I can and helping them make plans for themselves or their loved ones."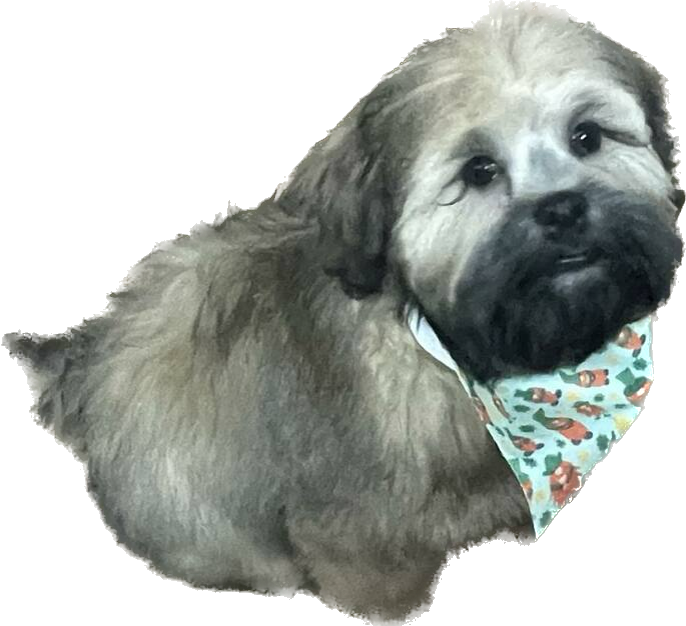 In her free time, Darlene loves spending time with her dog, Astro. Astro joined her family in December 2022 and likes stealing shoes and taking them outside, riding in the car with Darlene when she picks her granddaughter up from school, and snuggling in bed with her.
Pets are more than just furry sidekicks; they offer us humans numerous health benefits, from decreasing loneliness and depression to decreased blood pressure, cholesterol levels, and triglyceride levels. For Darlene, she said that having Astro in her life has definitely helped her, and praises him for his protective and loving personality that "keeps her young."
"He has a protective personality and when needed he has a big scary bark," Darlene said. "My daughter likes to tell me that Astro is going to keep me young with his shenanigans."
Darlene has been with us at AgeWell Atlanta for a little more than four weeks, and looks forward to a bright future with us! To learn more about how our concierges can help you and your aging loved ones with a variety of resources and referrals in the Atlanta community, please visit our contact us page today.